Welcome to Chepstow Community Centre (MK)
Regular events and activities for children, grown-ups, families and businesses
Chepstow Community Centre is a modern and spacious meeting venue for groups and events of many types. A familiar landmark with its distinctive clock tower and weather vane, it has been central to the local communities of Bletchley and Milton Keynes for years and is situated at the entrance to the Racecourses Estate,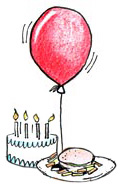 as depicted by its logo of three intertwined horseshoes.
Conveniently located for people in Bletchley and Milton Keynes, it is a friendly social hub which welcomes a wide variety of local groups and organisations including young children, senior citizens, sports groups and dance groups.>With a busy schedule of regular events,the centre is ideal for celebrating all sorts of events such as family functions, smaller wedding groups, christenings and even funerals, and is equally ideal for business meetings and public functions, all at very reasonable booking rates.

Clean and well-maintained by a professional caretaking team and run by dedicated team of volunteers, the centre is a friendly, home-from-home, sort of place – the hall is bright and airy and the small garden is a delightful feature – an ideal setting for a summer family barbeque!
We hope you will find this website interesting and informative and that it will give you an insight into Chepstow Community Centre (MK) and will encourage you to use your local community centre! If you have any questions, please don't hesitate to contact us.